Special Offers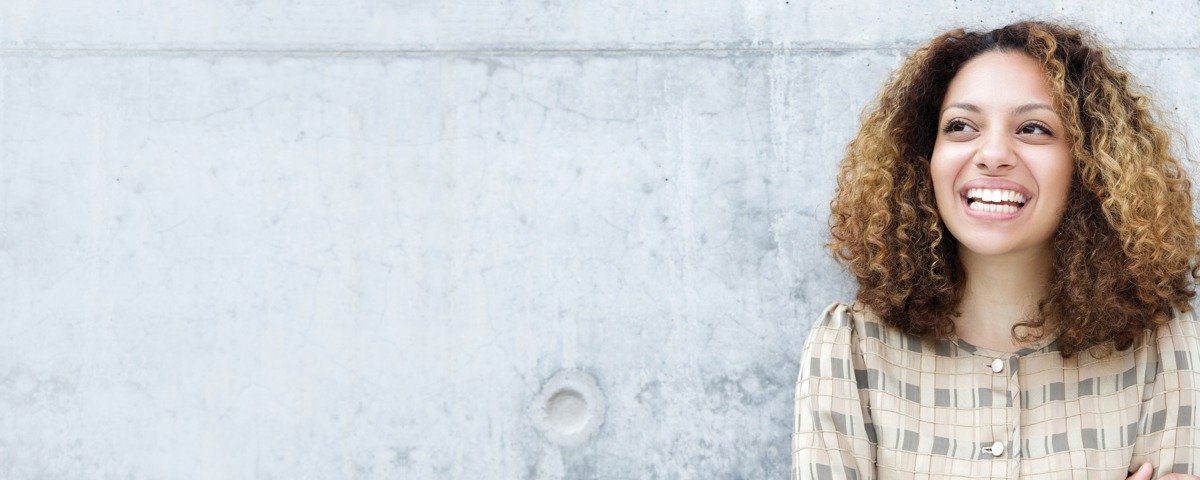 Includes comprehensive exam and X-rays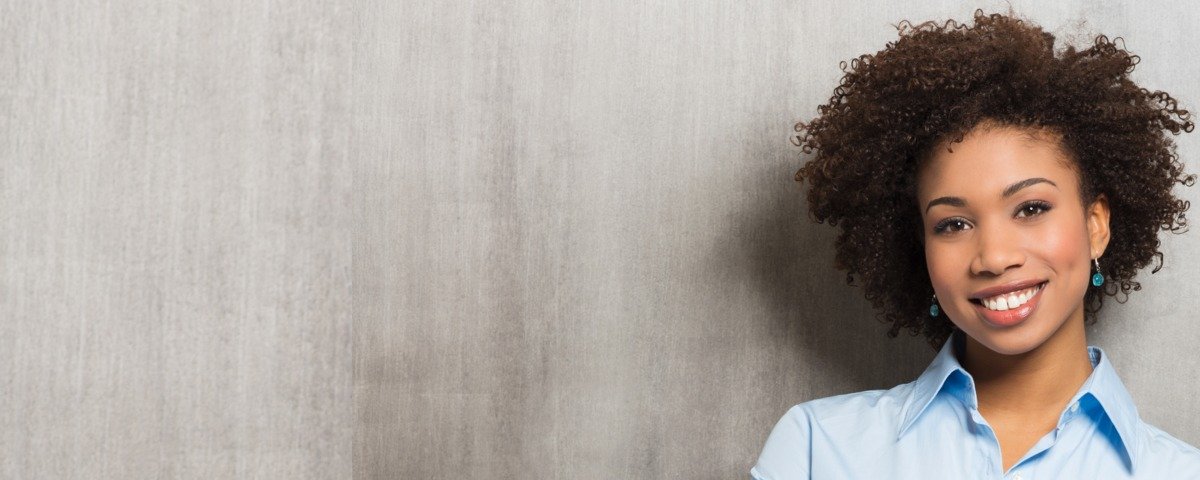 Includes free consultation
*Must mention offer to receive discount. Not valid for previous treatment or treatment already begun. This offer may not be combined with any other offer, discount, or reduced-fee program. Price may vary depending on complexity of treatment. ADA 9310. Full value $5,000. Stephen Price, DDS & Associates. Expires 01/31/2020.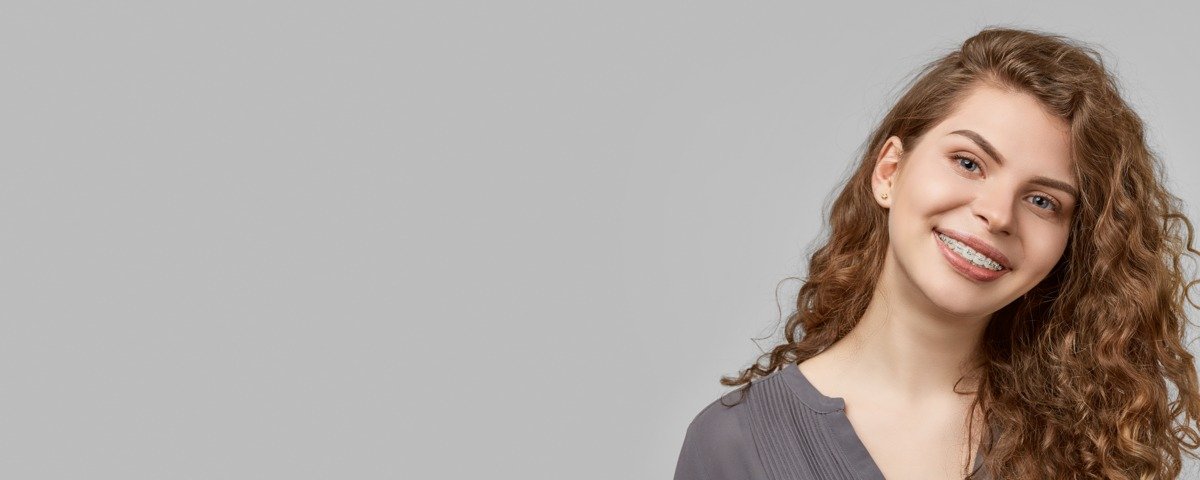 FREE
Orthodontic Consultation*
*Must mention this offer to receive free consultation. Expires 01/31/2020.
CareCredit
CareCredit is a healthcare credit card designed for your health and wellness needs. Pay for the costs of many treatments and procedures through convenient monthly payments.
Our patients leave smiling


Dr.Nikki T.Nguyen is my orthodontist,and I have been with her for the past one and half year.I really love the result of her hard work on my smiles.Even though I am left with few more months before I remove my braces,I can tell you that I am extremely satisfied with the improvements so far.She is very friendly and caring.I would recommend her to anyone.

Rose F.



I have been a patient with the Hoffman Dental Group/Dental One Associates for many years. I give them 5 stars because I can't rate any higher. But they really deserve 10! I am very happy with the service I receive! The doctors are excellent and the administrative team is just as stellar! My account is a bit complex but Lisa always manages to resolve any issues. She has worked with my multipl…

Valerie R.



Dr. Wang & Jackie provided my dental care today (crown work) and I would recommend them highly. Professional care and best of all, pain free.

Chuck W.



Dr. Nguyen is a great orthodontist. We have been very pleased with the dental services from this practice over the years. I have had Crystal as my dental hygienist for a few years and she is great.

Nancy P.



I recently had a procedure which had some unexpected complications and took much longer than anyone could have anticipated. Dr. Wang and Jackie treated me with care and were so gentle. Even though I was there for many hours they never rushed. With their calm manner I was able to stay relaxed and that may be why I had so little discomfort once the anesthetic wore off. Thank you to a great team!

Mary M.



Very professional, cheerful, friendly and painless. Have been going to this practice for 30+ years, rely on them to get it done right. Dr Wang and assistant, Jackie, rock!

BJ G.



The staff seeks to make the experience flawless.

Doris L.



Dr. Nikki Nguyen did the best job on the straightening of my teeth. My entire life I was self conscious of smiling now I am smiling all the time and my teeth feel healthy! Thank you so much Dr. Nguyen!

Danielle M.



Painless deep cleaning! It was a good experience with Sohyung!

Nomin U.



Thank you – I received excellent dental care.

Catherine T.



Great patient service and support.

Patricia P.



Great customer service! DOAWS team is awesome! Carolina is the best dental assistant ever! Thanks!

Jose F.



DR Young and his assistant were great. They ensured that I was comfortable, which reduced my anxiety for the dental procedure.

Unyong M.



Dr.'s Asst was very helpful in explaining all services to be fine as well as being sure I was okay as I went through the experience. Same can be said for Dr. Banavar. She is always friendly and thorough in explaining all that should be explained.

Alma M.



I have been going there for some time and the staff is very professional.

Steve S.



Good routine visit with cleaning and consult

Rebecca M.



AWESOME experience! In and out in no time!

Michael S.



My visit with Dr. Yim andTechnician Eva Rider on Sep 7 was excellent. The installation of a bridge proved very successful that day, because they had taken the impression a couple of weeks before. I have great trust in their work.

George W.



Dr. Banavar and staff are wonderful! They make even the most unpleasant dental procedures bearable!

Debbie M.



I had a wonderful experience. I had to have an old filling removed and a new one put in. The Doctor told me what she was doing every step of the way. I had also lost my crown on tooth #31 and she was able to re-cement that. I found her and the assistant to be very professional and friendly. I felt at ease and comfortable the entire visit.

Helen B.



Doctors are great

Michael E.



Excellent care and wonderful doctor!!

Meena B.



very professional

Wallace L.



Dr Yim was wonderful with doing my fillings and will be doing my crown as well. She was very nice and knowledge/thorough with the procedure.

Teesha T.



My dental hygienist is always pleasant. Communication with advance notice for schedules are great.

Harry A.



Two hours of professional service.

Robert R.



Hygienest So McAndrew was excellent!

Anonymous



Great team. Wonderfully friendly staff. Concerned medical professionals all around.

Dennis P.



I have been going to this establishment since I was a child. I have no complaints about them. They always do a good job.

Lauren S.



Great

Michael E.



Hygienist was the excellent & very professional. She took her time and was very gentle. Did the best cleaning I've had.

Anonymous



Excellent staff, loved Dr. Mehta, her assistant and Eve. They went above and beyond to take care of me. Thank you.

Meena B.



Excellent service!

Maria F.



Cyndi did an excellent cleaning

Lisa W.



I cannot say enough about the patience, kindness, and excellence providing by Dr. Wong and his team.

Jennifer O.



The work was done efficiently without any pain. Feeling good today, the day after work for a new crown. Thank you.

Linda V.



They were flexible on rescheduling my appointment the same day, and Dr. Yim and her assistant worked quickly and efficiently to get my filling done in perhaps 15-20 minutes. Good practice to go to if you're the busy/on-the-go type of person.

Anonymous



My visit was for a root canal and this experience was one of best I'd ever had. My anxiety was kept at a minimum. I felt little to no pain during the entire visit.

Tammy T.



Great service as usual. Dr Young is one of the best!

Anonymous



There was a time when I feared a visit to the dentist almost as much as I feared a visit to my local draft board. The dental hygienist who puts up with me has angel's hands. It ain't exactly fun, but a visit to the dentist's office doesn't bother me anymore.

Anonymous



I got lucky with having been assigned as a patient of Dr. Wang and his assistants.

Dennis K.



Dr. Zamakhchari performed two tooth extractions with two dental assistants and was done professionally. Not much pain afterwards and are healing rapidly. Am very pleased.

Alfred J.



I had a periocleaning on Tuesday. The hygienist was first rate– efficient, tgorough, and gave my feedback on how my gums were faring.

Charles H.



Dr Wong and his staff were great!

John R.



The office is awesome

Matthew W.



I was taken in shortly after arrival, no wasted time. The doctor and her assistant were both professional and knew exactly what they were doing.

Khalid M.



Leila was great, as usual!

Robert W.



Great work and care by Dr Yom and Eva.

Thomas D.



I'm always a little (or a lot…) nervous about dental work, and in multiple visits I've never had my fears confirmed — staff is attentive, caring, good at communicating, and very professional.

Cynthia R.



Dr Wang is the BEST!!

David M.



I always have great care here! Everyone is friendly and services are delivered promptly. My dental hygienist is gentle but thorough and my deniist Dr. Wang is great- would not go to anyone else!

Karen E.



Excellent care and painless.

Anonymous



Always professional and willing to answer questions or concerns that I have regarding my procedure. And they listen to my concerns.

Sherrie M.



Excellent! I have had my dental care with Howard Hoffman for at least 20 years. I broke a tooth in April. They took me right away. I ended up getting a crown but we saved the tooth. My regular checkup revealed old fillings had to go. I agreed. The work has been wonderful. They make every effort to make me feel at ease. So far all is going great.

Anonymous



Staff is very professional and works well together. Dr. Wang was terrific.

Anonymous



My appointment started on time, Dr. Yim and her assistant were very professional and caring about my comfort.

Anonymous



I had excellent service; 3 teeth were drilled & filled

Terence J.



Dr. Wang, Jackie, and "Z" were terrific!

John G.



They filled a cavity and are replacing an old crown. It all went very well. I've been going to Hoffman Associates for many years and it's always been very professional and caring.

Kevin B.



Dr. Young and his faculty did a wonderful job on my tooth. Service was fast and professional.

Anonymous



Consultation with Dr. Banavar was very comforting and helpful. The staff was also very understanding.

Mary R.



Staff is always very pleasant and professional. Never a lengthy wait. I would readily refer family and friends. I have been cared for for many years by them.

Anonymous



Dr. Wang is always very thorough and gentle.

Anonymous



They are always prompt and friendly. Plus, they try to make everything as gentle as possible. All that I want in a dentist's office!

Anonymous



My bi-annual monthly oral exam went smoothly and was informative! Every visit provides useful tools to help me improve my personal hygiene skills. Brush, floss, water pik and rise after drinking tea, coffee and cola!

Donna W.



I have been going to the Hoffman Group Dental for many years, and am pleased with the staff. I have various dental issues that are taken care of by their dentists and periodontists, and I am referred to other specialists when needed. I will continue to be a patient of the Hoffman Group.

Cindy J.



Thanks, I always have a positive experience. Staff is always professional and helpful.

Anonymous



I have been to many dentist across the country and throughout the years. I have never had such a positive experience as this! I was beginning to give up on good dental care until now. Wonderful experience!!

Adrienne Y.



Great care. Eve is my hygienist and is very gentle. Always a good experience.

Linda P.



Dr. Wang recommended getting a chipped tooth fixed and did a fabulous job. It looks better than before the chip happened!

Anonymous



Excellent and quick service to fill a cavity.

David F.



Dr. Wang did a beautiful procedure on my teeth and I am coming back for more.

Mary O.



Service was okay. Dentist and assistants were kind. It was a dental appt.

Peter A.



First class service.

Bililign M.



Took me early for my appointment. All work done very efficiently. Staff was very friendly.

Wendy B.



Great appointment. The Dental Tech was professional, informative, pleasant, and I enjoyed talking with him. Dr. Wong did a great job as always. He was able to both assess my tooth (chipped filling and tooth) AND fix it with a new filling at one appointment (very much appreciated). I was out of there with a new filling and fixed tooth in just under an hour. Admin staff is also always very pleasant…

Denise R.



The cleaning was professionally done. I can't wait for my two crowns, a filling, and the $2000 bill!

Lawrence S.



The doctor and the nurse were both excellent! The staff were great as well. Thank you

Srinath M.



The staff at Howard Hoffman, DDS in Springfield are friendly and competent.

Anonymous



How wonderful to be vacationing in Hawaii and have a complete stranger say, "my you have beautiful teeth!" Yes I do and all thanks to Dr. Nikki Nguyen.

Linda H.



Exceptional professional services that I have experienced for 16+ years.

Siika Z.



I like going to this provider because of the quality of services I receive from Eve and Dr. Young. Brigitte

Marc M.



Great friendly, professional staff. Quality service and everything explained to my satisfaction.

John P.



Dr. Wang is an amazing dentist!! He always explains the procedures and is so understanding. I am always comfortable and at ease with him. His dental assistant at my recent procedure was very professional, kind and knowledgeable. I have complete trust in Dr. Wang and I appreciate his extra efforts and attentiveness as he makes going to the dentist a positive experience!

Christy R.



Most thorough and informative dental hygenist I've ever had. I needed minor work and the dentist was very professional. Procedure relatively pain free. I highly recommend them.

Deb D.



I came in for a cleaning and arrived 15 minutes early and was brought in right away, which was great. The technician was pleasant and made sure I was aware of everything she did. My appointment went very well and I was in and out within an hour. The receptionist and staff was also pleasant and friendly. I like the email appointment reminders too. They make scheduling very easy.

Anonymous



Best dental practice in Fairfax! Dr. Banavar and Crystal are both amazing!

B. T.



Excellent! Thank you very much!!

Warren Y.



Always pleasant and friendly staff.

John E.



Staff is friendly and efficient. They actually made going to the dentist fun!

Debra S.



I had a really wonderful experience with your clinic, specifically with Carmen who helped me in booking an urgent schedule for deep cleaning. She also has been very gracious in answering all inquiries I have regarding the plan of treatment in order for me to make a final decision that day. Without her help, I could not have completed those very important schedules prior to my health insurance expi…

Maria R.



Courteous and helpful staff. Hygienist did an ouststanding job on cleaning. Dr. Young was terrific. I usually dread dental appointments. This one was a very positive experience.

Anonymous



Excellent service!

Anonymous



You do a great service by coming to Greensprings!

Hazel B.



I had my perio appointment with Eve and Dr. Z. Went really nice. Everything was explained to me and what the next steps were.

Eva J.



The Hoffman Dental Group provides convenient service to the Fairfax community.

John W.



The hygienist was very thorough and I felt confident that the work was done well. Never have to wait long!!!

Carrie W.



I was taken right at my appointment time for my cleaning. Was the best cleaning I have ever had! Hygienist was very informing as to what she was doing and my teeth felt so clean once she finished.

Nancy D.



Very friendly and nice

Dorothy J.



Outstanding service, as always!!!

Wayne D.



Mariam Naeem is the most beautiful dentist ever! My root canal was tolerable thanks to her calm demeanor and cool personality. Legit!

Anonymous



My hygienist was outstanding – very careful and very thorough.

Frank G.



I was received in a timely manner by the hygienist (Cindy). She was informative and very professional.

Marjorie S.



Friendly staff and efficient visit.

Anonymous



Always a great team!

Amy S.



Outstanding service and prompt attention to my dental problems. The hygienists and doctors are highly capable and friendly.

Anonymous