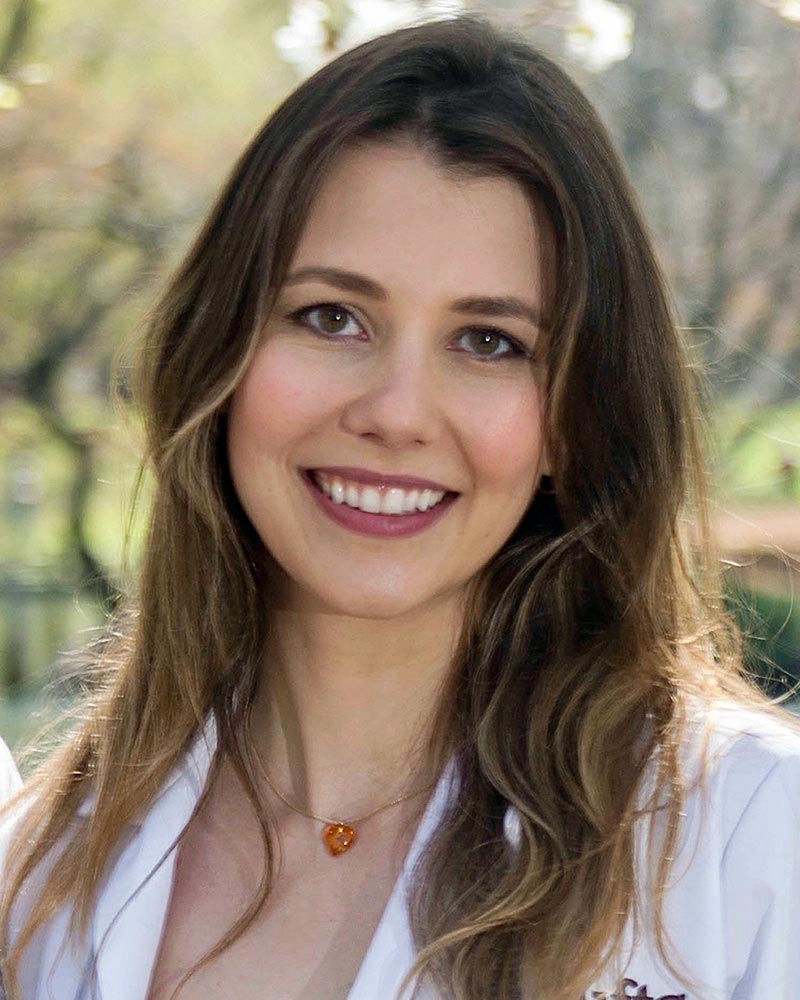 Dr. Lauren Hagspiel's first priority is ensuring her patients' comfort and gaining their trust. She places a strong emphasis on educating her patients about the importance of their oral health and its effect on their overall wellbeing. Dr. Hagspiel enjoys getting to know her patients to better understand and accommodate their expectations.
Dr. Hagspiel graduated from the University of Virginia in Charlottesville, VA with a Bachelor of Arts in Biology. She continued her education at Tufts University School of Dental Medicine in Boston, MA, where she earned her Doctor of Dental Medicine degree. Following graduation, Dr. Hagspiel completed her General Practice Residency at Manhattan Veterans Affairs Hospital in New York, NY.
While Dr. Hagspiel is proficient in all areas of general dentistry, her focus is on crowns & bridges, full & partial dentures, veneers, implant restorations and root canal therapy. She particularly enjoys cosmetic dentistry and the deep sense of accomplishment from working closely with her patients to achieve their desired results.
Dr. Hagspiel is a member of the American Dental Association. She has volunteered her time and skills to Special Olympics, Give Kids a Smile, numerous health fairs with the American Association of Public Health Dentistry, and at the Charlottesville Free Clinic.
Dr. Hagspiel enjoys playing tennis, scuba diving, and sampling new cuisines at restaurants.