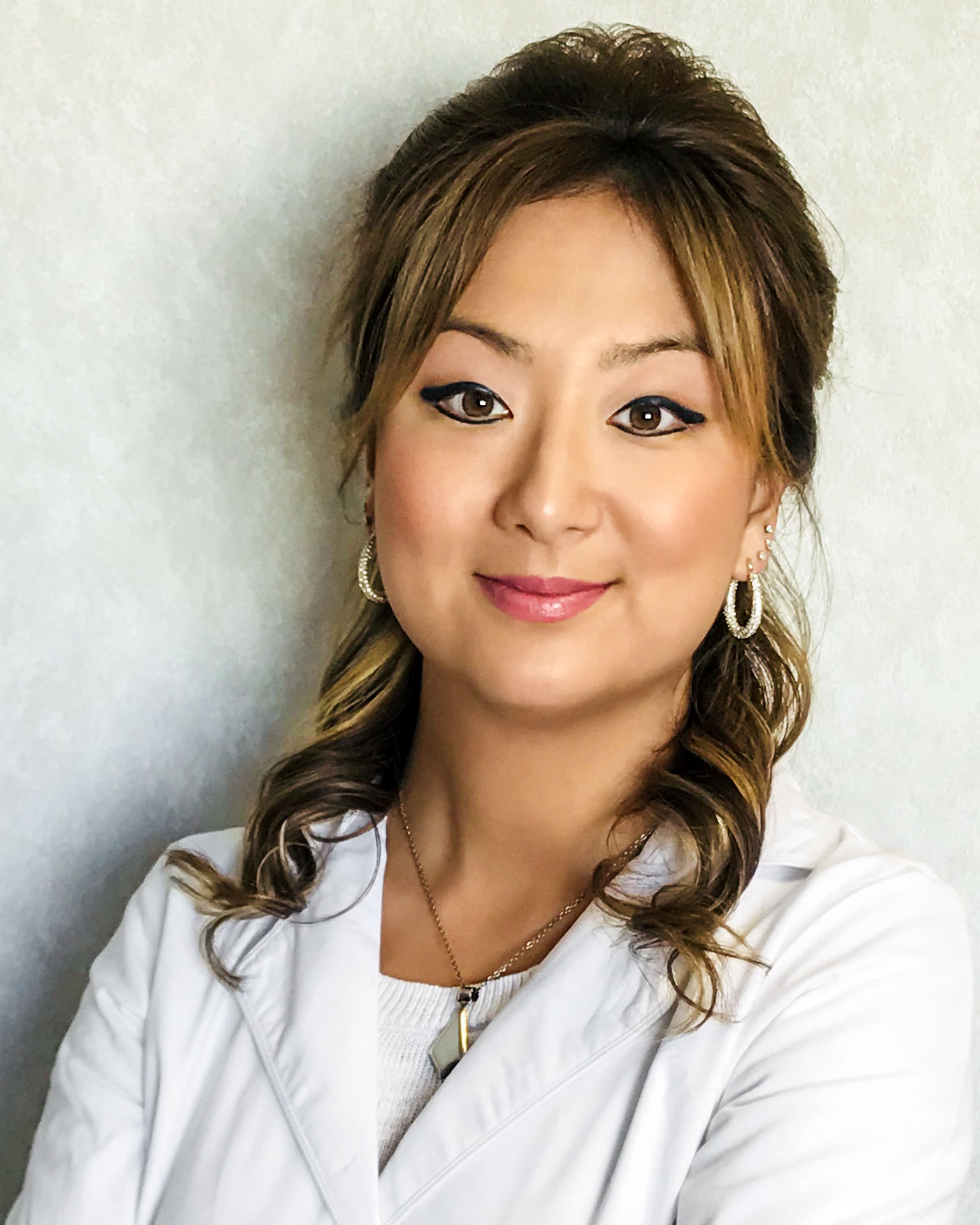 Dr. Alicia Yim promotes a conservative approach to treatment with specific emphasis on patient education and the importance of treating the patient as a whole versus treating a diagnosis.
Professional Affiliations
American Dental Association
Personal Information
Dr. Alicia Yim was born in Alexandria, Virginia and attended Virginia Commonwealth University to earn a Bachelor of Arts Degree. She obtained her dental degree from Temple University Maurice H. Kornberg School of Dentistry in Philadelphia, Pennsylvania. Dr. Yim is licensed in VIrginia, Maryland, and Pennsylvania and is an active member of the American Dental Association. In her spare time she enjoys hiking, cooking, and trying new do-it-yourself projects.
Community Involvement
During her time in school, Dr. Yim volunteered her services to numerous community outreach programs throughout the Philadelphia area. In her senior year, in partnership with Great Shape! inc. 1,000 Smiles Dental Project, she helped organize and participated in a mission trip providing free dental services to the people of Negril, Jamaica.
Book Online Now
Complete the form below to book your appointment today.
Office Hours
Monday

7:00 AM – 4:00 PM

Tuesday

7:00 AM – 4:00 PM

Wednesday

7:00 AM – 4:00 PM

Thursday

7:00 AM – 4:00 PM

Friday

7:00 AM – 4:00 PM
CareCredit
CareCredit is a healthcare credit card designed for your health and wellness needs. Pay for the costs of many treatments and procedures through convenient monthly payments.
Our patients leave smiling


Dr.Nikki T.Nguyen is my orthodontist,and I have been with her for the past one and half year.I really love the result of her hard work on my smiles.Even though I am left with few more months before I remove my braces,I can tell you that I am extremely satisfied with the improvements so far.She is very friendly and caring.I would recommend her to anyone.

Rose F.



The staff seeks to make the experience flawless.

Doris L.



Dr. Nikki Nguyen did the best job on the straightening of my teeth. My entire life I was self conscious of smiling now I am smiling all the time and my teeth feel healthy! Thank you so much Dr. Nguyen!

Danielle M.



Painless deep cleaning! It was a good experience with Sohyung!

Nomin U.



DR Young and his assistant were great. They ensured that I was comfortable, which reduced my anxiety for the dental procedure.

Unyong M.



My visit with Dr. Yim andTechnician Eva Rider on Sep 7 was excellent. The installation of a bridge proved very successful that day, because they had taken the impression a couple of weeks before. I have great trust in their work.

George W.



Excellent care and wonderful doctor!!

Meena B.



Dr Yim was wonderful with doing my fillings and will be doing my crown as well. She was very nice and knowledge/thorough with the procedure.

Teesha T.



My dental hygienist is always pleasant. Communication with advance notice for schedules are great.

Harry A.



Two hours of professional service.

Robert R.



Hygienest So McAndrew was excellent!

Anonymous



Great team. Wonderfully friendly staff. Concerned medical professionals all around.

Dennis P.



I have been going to this establishment since I was a child. I have no complaints about them. They always do a good job.

Lauren S.



Hygienist was the excellent & very professional. She took her time and was very gentle. Did the best cleaning I've had.

Anonymous



Excellent staff, loved Dr. Mehta, her assistant and Eve. They went above and beyond to take care of me. Thank you.

Meena B.



Excellent service!

Maria F.



Cyndi did an excellent cleaning

Lisa W.



They were flexible on rescheduling my appointment the same day, and Dr. Yim and her assistant worked quickly and efficiently to get my filling done in perhaps 15-20 minutes. Good practice to go to if you're the busy/on-the-go type of person.

Anonymous



My visit was for a root canal and this experience was one of best I'd ever had. My anxiety was kept at a minimum. I felt little to no pain during the entire visit.

Tammy T.



Great service as usual. Dr Young is one of the best!

Anonymous



I was taken in shortly after arrival, no wasted time. The doctor and her assistant were both professional and knew exactly what they were doing.

Khalid M.



Great work and care by Dr Yom and Eva.

Thomas D.



My appointment started on time, Dr. Yim and her assistant were very professional and caring about my comfort.

Anonymous



I had excellent service; 3 teeth were drilled & filled

Terence J.



Dr. Young and his faculty did a wonderful job on my tooth. Service was fast and professional.

Anonymous



Staff is always very pleasant and professional. Never a lengthy wait. I would readily refer family and friends. I have been cared for for many years by them.

Anonymous



My bi-annual monthly oral exam went smoothly and was informative! Every visit provides useful tools to help me improve my personal hygiene skills. Brush, floss, water pik and rise after drinking tea, coffee and cola!

Donna W.



Thanks, I always have a positive experience. Staff is always professional and helpful.

Anonymous



Great care. Eve is my hygienist and is very gentle. Always a good experience.

Linda P.



Excellent and quick service to fill a cavity.

David F.



First class service.

Bililign M.



The doctor and the nurse were both excellent! The staff were great as well. Thank you

Srinath M.



The staff at Howard Hoffman, DDS in Springfield are friendly and competent.

Anonymous



Great friendly, professional staff. Quality service and everything explained to my satisfaction.

John P.



Courteous and helpful staff. Hygienist did an ouststanding job on cleaning. Dr. Young was terrific. I usually dread dental appointments. This one was a very positive experience.

Anonymous



Excellent service!

Anonymous



You do a great service by coming to Greensprings!

Hazel B.



I had my perio appointment with Eve and Dr. Z. Went really nice. Everything was explained to me and what the next steps were.

Eva J.



The hygienist was very thorough and I felt confident that the work was done well. Never have to wait long!!!

Carrie W.



I was taken right at my appointment time for my cleaning. Was the best cleaning I have ever had! Hygienist was very informing as to what she was doing and my teeth felt so clean once she finished.

Nancy D.



Very friendly and nice

Dorothy J.



Outstanding service, as always!!!

Wayne D.



Mariam Naeem is the most beautiful dentist ever! My root canal was tolerable thanks to her calm demeanor and cool personality. Legit!

Anonymous



My hygienist was outstanding – very careful and very thorough.

Frank G.



I was received in a timely manner by the hygienist (Cindy). She was informative and very professional.

Marjorie S.



Friendly staff and efficient visit.

Anonymous



Always a great team!

Amy S.



Outstanding service and prompt attention to my dental problems. The hygienists and doctors are highly capable and friendly.

Anonymous